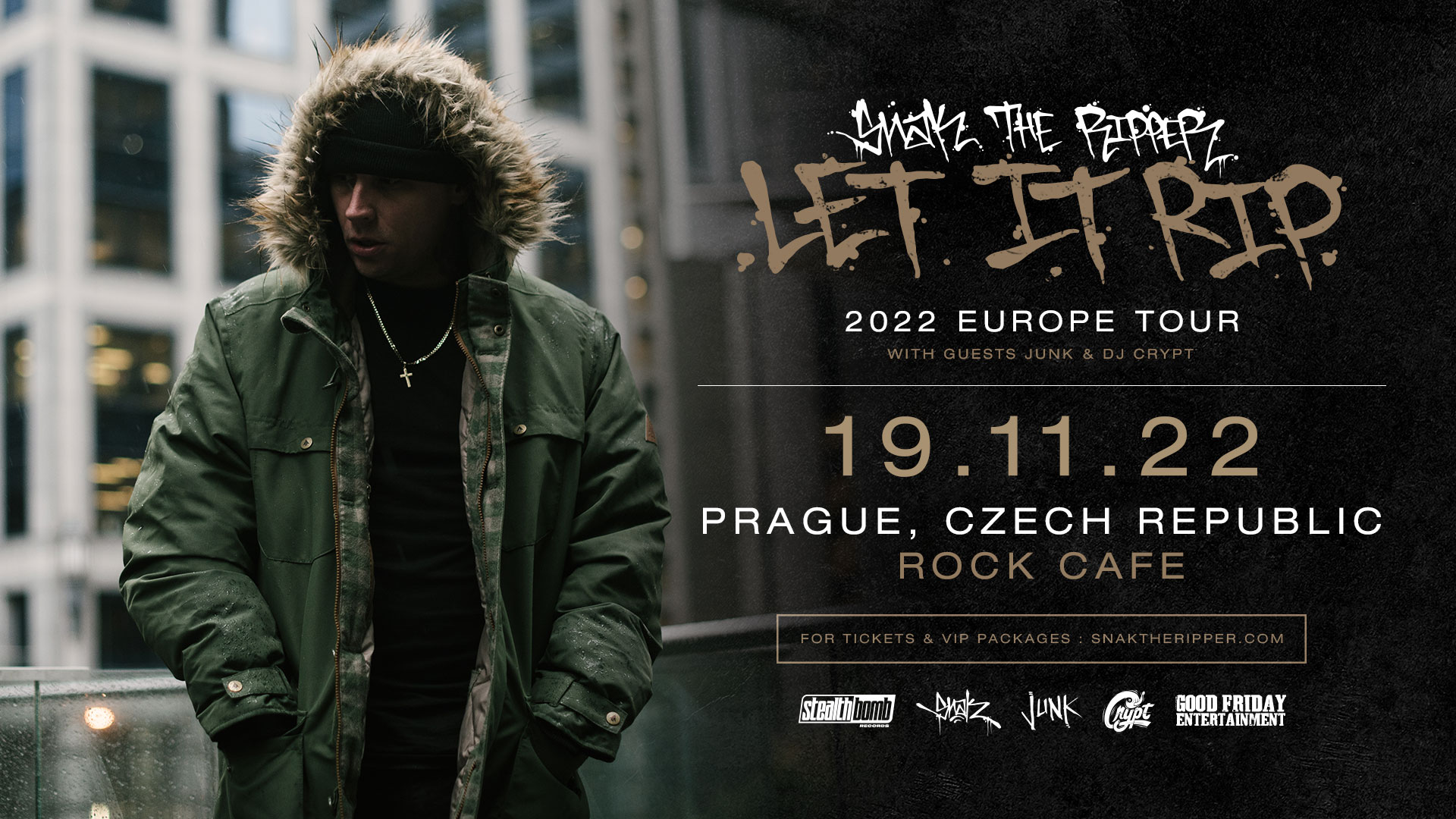 Good Friday Entertainment & Stealth Bomb Records Proudly Present:
Snak The Ripper – Let It Rip Europe Tour 2022
with special guests: Junk & DJ Crypt
General Admission & VIP Access Available!
VIP Includes:
– Access to VIP Meet & Greet before the show
– Meeting & Photo with Snak The Ripper

– Autographed Poster
– Autographed CD + Sticker
VIP MEET & GREET will take place inside the venue, one hour prior to the event opening (Approx. 18:00). Please provide the QR code to enter Meet & Greet and check the Facebook event page for full details.
PLEASE NOTE: The VIP extension DOES NOT include access to the concert.
CONCERT TICKETS AND VIP EXTENSION MUST BE PURCHASED SEPARATELY.
BUY TICKETS: https://rockcafe.cz/en/program/snak-the-ripper-can-junk-can-dj-crypt/
BUY VIP EXTENSION BELOW